Auto Repair - No Appointment Necessary near Arlington, VA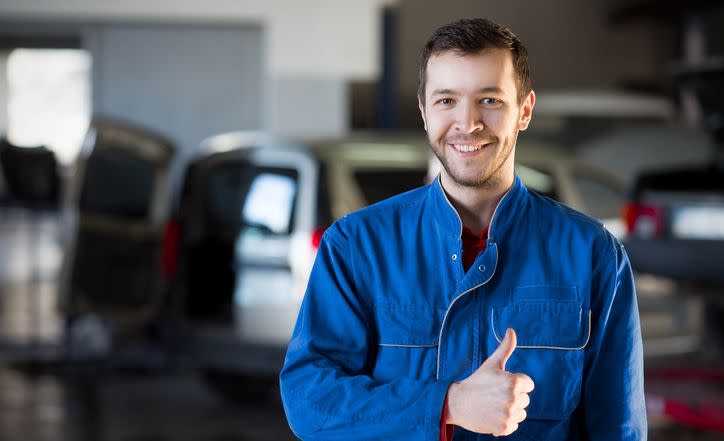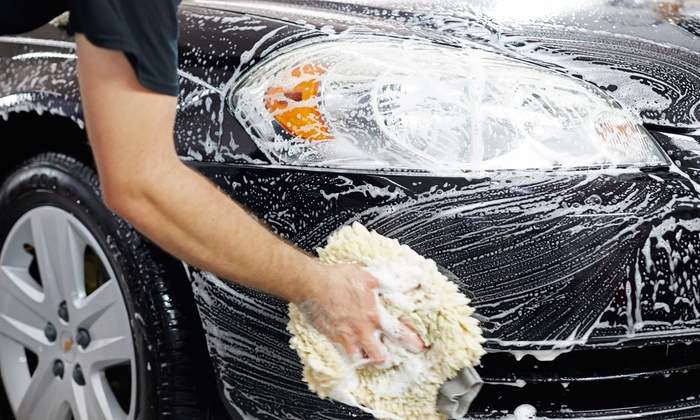 We understand that you lead a busy life. From long hours at work to spending time with your family, it's difficult to find a spare moment for much else. Therefore, it's not altogether too surprising that so many drivers fall behind on their vehicle's routine maintenance. To make your life a bit easier, Pohanka is excited to inform you that you never need to make an appointment when you're in need of repairs. Just come by whenever you have the time!
Comprehensive Care
In order to accommodate the needs of our customers, we implement several measures to ensure that no one feels barred from accessing our outstanding Service Department. First and foremost, we'll never require you to reserve a time slot before visiting us for repairs. That way, you can pay us a visit whenever you find it to be most convenient without having to worry about being turned away. Moreover, we typically offer extended service hours and after-hours drop boxes for additional convenience. The last thing we want you to do is delay a crucial repair, so stop by and see us soon!
Pohanka Experience
Once you arrive and hand over the keys, we'll get to work. Basic tasks like battery tests and tire rotations shouldn't take long, but we still invite you to relax in our service lounge while we're on the job. You'll find generous accommodations, like a gourmet coffee bar, complimentary Wi-Fi, HDTVs, and comfortable seating, so you can get the most out of your wait. Furthermore, if you have somewhere to be, you can take advantage of the courtesy shuttle and get around town. At Pohanka, we're all about making your life just a bit easier!
Online Resources
When you're at home and looking for information about what we have to offer, feel free to take a look through our easy-to-use website. Here, you'll find helpful links to our Ask a Tech form and Vehicle Recall Request, just to name a few. Additionally, though it's absolutely not required, you can request a time slot for your repairs via the handy Schedule Appointment tool. To view specific information related a certain Pohanka dealership, just click on the corresponding logo when you visit our Service Department's page. Please don't hesitate to let us know if you have any questions about these resources!
At Pohanka Automotive Group, you can enjoy auto repair – no appointment necessary near Arlington, VA, for the utmost in convenience. If you have any questions or concerns before your next visit, feel free to give us a call or complete the contact form below. We're looking forward to hearing from you soon!
Service Hours
540-684-6279
| | |
| --- | --- |
| Monday | 6:00 am - 7:00 pm |
| Tuesday | 6:00 am - 7:00 pm |
| Wednesday | 6:00 am - 7:00 pm |
| Thursday | 6:00 am - 7:00 pm |
| Friday | 6:00 am - 7:00 pm |
| Saturday | 6:00 am - 7:00 pm |
| Sunday | Closed |
Testimonials
GOOGLE
7-11-2020
GOOGLE
7-11-2020
GOOGLE
7-10-2020
GOOGLE
7-9-2020
GOOGLE
7-9-2020
GOOGLE
7-9-2020
GOOGLE
7-9-2020
GOOGLE
7-8-2020
GOOGLE
7-8-2020
GOOGLE
7-8-2020
GOOGLE
7-5-2020
GOOGLE
7-4-2020
GOOGLE
7-4-2020
GOOGLE
7-4-2020
GOOGLE
7-2-2020
GOOGLE
7-2-2020
GOOGLE
7-2-2020
GOOGLE
7-2-2020
GOOGLE
7-1-2020
GOOGLE
7-1-2020
GOOGLE
7-1-2020
GOOGLE
6-30-2020
GOOGLE
6-30-2020
GOOGLE
6-29-2020
GOOGLE
6-29-2020
GOOGLE
6-29-2020
GOOGLE
6-29-2020
GOOGLE
6-27-2020
GOOGLE
6-26-2020
GOOGLE
6-26-2020
GOOGLE
6-25-2020
GOOGLE
6-25-2020
GOOGLE
6-24-2020
GOOGLE
6-24-2020
GOOGLE
6-24-2020
GOOGLE
6-24-2020
GOOGLE
6-24-2020
GOOGLE
6-23-2020
GOOGLE
6-23-2020
GOOGLE
6-22-2020
GOOGLE
6-22-2020
GOOGLE
6-22-2020
GOOGLE
6-22-2020
GOOGLE
6-22-2020
GOOGLE
6-22-2020
GOOGLE
6-21-2020
Read More