Battery Check and Replacement Service in Capitol Heights, MD

Your vehicles requires routine care in order to remain safe and operational, which means visiting the expert Service Department at the Pohanka Automotive Group for preventative maintenance. One task that shouldn't be overlooked is a battery check, as a dead battery can end up spoiling your day by leaving you stranded. If you think that you might be due for an inspection or replacement, come and see us soon!
Warning Signs
Generally, there will be a few warning signs that indicate your battery is losing its charge before it eventually dies. When you turn your key in the ignition, you might notice that the engine takes a few seconds to turn over. This indicates that it's taking a while for your battery to produce the spark that sets of the combustion reaction, meaning that it's almost out of juice. Furthermore, your headlights and interior display might appear dimmer than usual when your battery is almost dead, or your air conditioner might not be as effective. Once you experience issues like these, make it a priority to visit us!
Tools & Resources
Of course, before you leave the house and head over to our service bay, take a moment to explore the variety of tools available for you on our website. Although an appointment is never required, you may still reserve a specific date and time for your battery check if you'd prefer. Doing so is as easy as completing a few fields when you click on the Schedule Appointment link and choose the location nearest you! You can even get in touch with our skilled team by sending any pressing inquiries over to us via the Ask a Tech tool. To help you save some cash during your visit, we often have deals and promotions for battery-related services available here on our website.
Stop By Soon!
Before your battery gives out completely, pull into our service bay and allow our team to get a closer look at your vehicle. We'll test its output to determine whether or not a replacement is required. If you're good to go, then we'll be sure to advise when you'll most likely need to visit us again for a new one. Of course, if your battery is nearly or completely dead, then we'll get right to work on installing a fresh component that suits your vehicle's specific needs. After this is complete, you can expect about three to four years of service from your new battery!
For a top-notch battery check and replacement service in Capitol Heights, MD, head over to the Pohanka Automotive Group! We should know just what to do and will get you back on the road in no time at all. Plus, we have accommodating service hours for your convenience!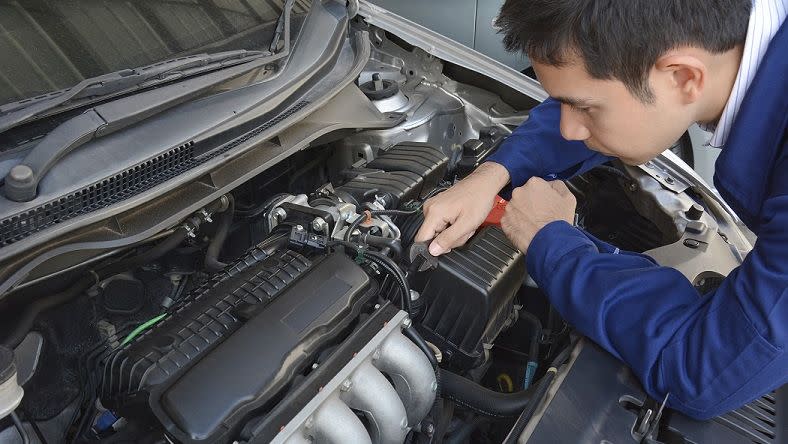 Testimonials
GOOGLE
7-11-2020
GOOGLE
7-11-2020
GOOGLE
7-10-2020
GOOGLE
7-9-2020
GOOGLE
7-9-2020
GOOGLE
7-9-2020
GOOGLE
7-9-2020
GOOGLE
7-8-2020
GOOGLE
7-8-2020
GOOGLE
7-8-2020
GOOGLE
7-5-2020
GOOGLE
7-4-2020
GOOGLE
7-4-2020
GOOGLE
7-4-2020
GOOGLE
7-2-2020
GOOGLE
7-2-2020
GOOGLE
7-2-2020
GOOGLE
7-2-2020
GOOGLE
7-1-2020
GOOGLE
7-1-2020
GOOGLE
7-1-2020
GOOGLE
6-30-2020
GOOGLE
6-30-2020
GOOGLE
6-29-2020
GOOGLE
6-29-2020
GOOGLE
6-29-2020
GOOGLE
6-29-2020
GOOGLE
6-27-2020
GOOGLE
6-26-2020
GOOGLE
6-26-2020
GOOGLE
6-25-2020
GOOGLE
6-25-2020
GOOGLE
6-24-2020
GOOGLE
6-24-2020
GOOGLE
6-24-2020
GOOGLE
6-24-2020
GOOGLE
6-24-2020
GOOGLE
6-23-2020
GOOGLE
6-23-2020
GOOGLE
6-22-2020
GOOGLE
6-22-2020
GOOGLE
6-22-2020
GOOGLE
6-22-2020
GOOGLE
6-22-2020
GOOGLE
6-22-2020
GOOGLE
6-21-2020
Read More