Consumer Feedback near Alexandria, VA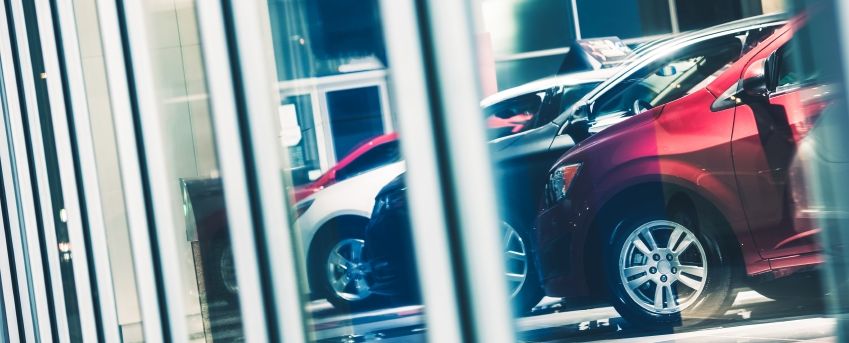 If you live in Alexandria or the surrounding area, there's a family of dealerships that's ready to blow you away with top-notch service, helpful sales, and attentive staff members. If you haven't guessed already, we're talking about the Pohanka Auto Group! Though we could simply tell you about what we have to offer, we'd rather you hear it from people just like you. Therefore, we encourage you to check out our testimonials page for the latest in consumer feedback.
What Do People Like About Pohanka?
When you reach our Customer Testimonials page and scroll through the multitude of reviews from the past 30 days, you'll quickly notice that many clients have similarly glowing remarks about their experiences. First, many reviews reference our staff members in general or one employee in particular, and commend them for their outstanding patience and professionalism. Additionally, those who worked with our Service Department can't help but rave about the thorough and trustworthy care they received. Even if you don't have time to read each and every submission, you can get an overall picture just by making note of the plethora of 5-star ratings.
The Pohanka Difference
When the first Pohanka location opened back in 1919, they put a premium on customer service. As we grew and opened various dedicated dealerships in the area over the decades, this guiding principle never changed and remained a constant that helped us thrive and prosper. More importantly, though, it has assisted us in forming a relationship of trust with the community. Today, the "Pohanka Difference" means that we'll make it right the first time and strive to make it easier for you and our team members. Although the industry has changed tremendously over the past century, this commitment to customer satisfaction has been instrumental in how we conduct business.
Visit Us Today!
Whether you're seeking a new set of wheels, have questions about leasing, or just need to have the brakes of your current ride checked, you can trust that a Pohanka dealer near you will be ready to assist. Those on the hunt for a new car should check out our inventory online, then schedule a test drive of any potential contenders with a member of our staff. If you're hoping to visit our Service Department, you'll be thrilled to hear that many of our locations are open seven days a week with extended morning and evening hours. Best of all, we never require appointments in advance!
The Pohanka Auto Group has garnered positive consumer feedback near Alexandria, VA, for a variety of reasons. To discover what makes us so exceptional for yourself, head on over to one of our locations as soon as it's convenient. Contact us if you have questions!
Testimonials
GOOGLE
7-4-2020
GOOGLE
7-2-2020
GOOGLE
7-2-2020
GOOGLE
7-2-2020
GOOGLE
7-2-2020
GOOGLE
7-1-2020
GOOGLE
7-1-2020
GOOGLE
7-1-2020
GOOGLE
6-30-2020
GOOGLE
6-30-2020
GOOGLE
6-29-2020
GOOGLE
6-29-2020
GOOGLE
6-29-2020
GOOGLE
6-29-2020
GOOGLE
6-27-2020
GOOGLE
6-26-2020
GOOGLE
6-26-2020
GOOGLE
6-25-2020
GOOGLE
6-25-2020
GOOGLE
6-24-2020
GOOGLE
6-24-2020
GOOGLE
6-24-2020
GOOGLE
6-24-2020
GOOGLE
6-24-2020
GOOGLE
6-23-2020
GOOGLE
6-23-2020
GOOGLE
6-22-2020
GOOGLE
6-22-2020
GOOGLE
6-22-2020
GOOGLE
6-22-2020
GOOGLE
6-22-2020
GOOGLE
6-22-2020
GOOGLE
6-21-2020
GOOGLE
6-20-2020
GOOGLE
6-20-2020
GOOGLE
6-19-2020
GOOGLE
6-19-2020
GOOGLE
6-19-2020
GOOGLE
6-19-2020
GOOGLE
6-19-2020
GOOGLE
6-19-2020
GOOGLE
6-18-2020
GOOGLE
6-18-2020
GOOGLE
6-18-2020
GOOGLE
6-18-2020
Read More