Easy new car financing near Bowie, MD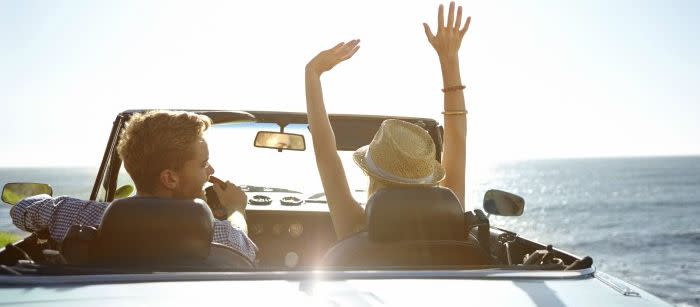 Sales Hours
240-767-4603
| | |
| --- | --- |
| Monday | 9:00 am - 8:00 pm |
| Tuesday | 9:00 am - 8:00 pm |
| Wednesday | 9:00 am - 8:00 pm |
| Thursday | 9:00 am - 8:00 pm |
| Friday | 9:00 am - 8:00 pm |
| Saturday | 9:00 am - 7:00 pm |
| Sunday | 11:00 am - 5:00 pm |
When you come into Pohanka Automotive Group, you can depend on our knowledgable staff to provide you with a stress-free environment as we assist you with getting a loan that you deserve. Through our competitive financing programs, you can be a proud owner of the car you've been wanting for some time now as soon as today. Contact us to learn more or just stop by one of our many locations!
Our Finance Department is here to make the whole process of purchasing the vehicle you want smooth and simple. When you visit us, we'll work with you one-on-one to make sure we find you a loan that corresponds with your budget. Then we'll split the final cost of the vehicle you have your heart set on into a monthly financing plan. If you're confident enough to start the process on your own, you can use some of our tools we provide you with on our website. Fill out a Finance Application to get a necessary part out of the way and save yourself the various paperwork that you'd initially do here at our dealership. Once you've submitted the form to us, check out our Payment Calculator to get a rough estimate of your monthly payments and also your buying power.
Whether you're relaxing at home, on your laptop, or scrolling through your phone, you can view our wide inventory right on our website before coming to see us. With makes from Lexus, to Honda, to Acura, to Chevrolet, there's definitely one that's going to meet all your standards. Just click on the Search New or Search Used tabs of our site and this will lead you to what's in our showroom. You can even narrow your search by make, trim, color, and even location to find the one you want and see if it's available at your nearest dealership. If you click on the images of the car, this will lead you to more information on it, such as its mileage, trim, and interior, and exterior photos for you to view. If you're thinking of trading in the car you're currently sporting, use our Value Trade-In tool to find out what it's worth. After you have your value, schedule a test drive for the car that's caught your eye and come on down to see us and to get behind the wheel of it!
It's important for us to mention that we are open seven days a week, so there's always a time for you to stop by. Whether you work in the morning or evening, you can make your way over to us because our dealership is opened during both! You don't have to schedule an appointment either, but if you desire to, you can always do so right here on our site. The next time you have a free day and want to come in and chat with us, or maybe you're interested in finding out the difference between financing and leasing a vehicle, just come on down! We're always here and ready to make your car-buying experience the best one yet.
If you're intrigued and ready for us to set you up with a payment plan that won't break your wallet, swing by Pohanka Automotive Group to learn more about our easy new car financing near Bowie, MD. We want to get you started with the process and see you cruising down Route 301 in the car of your dreams. Our staff is looking forward to your visit!
Testimonials
GOOGLE
7-9-2020
GOOGLE
7-8-2020
GOOGLE
7-8-2020
GOOGLE
7-8-2020
GOOGLE
7-5-2020
GOOGLE
7-4-2020
GOOGLE
7-4-2020
GOOGLE
7-4-2020
GOOGLE
7-2-2020
GOOGLE
7-2-2020
GOOGLE
7-2-2020
GOOGLE
7-2-2020
GOOGLE
7-1-2020
GOOGLE
7-1-2020
GOOGLE
7-1-2020
GOOGLE
6-30-2020
GOOGLE
6-30-2020
GOOGLE
6-29-2020
GOOGLE
6-29-2020
GOOGLE
6-29-2020
GOOGLE
6-29-2020
GOOGLE
6-27-2020
GOOGLE
6-26-2020
GOOGLE
6-26-2020
GOOGLE
6-25-2020
GOOGLE
6-25-2020
GOOGLE
6-24-2020
GOOGLE
6-24-2020
GOOGLE
6-24-2020
GOOGLE
6-24-2020
GOOGLE
6-24-2020
GOOGLE
6-23-2020
GOOGLE
6-23-2020
GOOGLE
6-22-2020
GOOGLE
6-22-2020
GOOGLE
6-22-2020
GOOGLE
6-22-2020
GOOGLE
6-22-2020
GOOGLE
6-22-2020
GOOGLE
6-21-2020
GOOGLE
6-20-2020
GOOGLE
6-20-2020
GOOGLE
6-19-2020
GOOGLE
6-19-2020
GOOGLE
6-19-2020
GOOGLE
6-19-2020
Read More