Have Your Battery Checked at Pohanka near Bethesda, MD
All vehicles rely on their battery to ensure a top-notch performance. As soon as today, you can have your battery checked at Pohanka near Bethesda, MD. This simple yet effective service is executed by our talented technicians to ensure your battery is working correctly and efficiently. Contact us at Pohanka Auto Group today to learn more!
Your battery is a vital component of your engine and the vehicle itself, as it is the main source of electricity for starting your engine and providing illumination inside and out. When you bring in your vehicle, our mechanics will get straight to work! Their expertise and experience with auto maintenance allows them to perform a quick and efficient service every time. Our technicians will inspect the fluid level of your battery to ensure it's appropriate, as well as look for any leaks or swelling of the battery case. And, for added measure, they'll even clean off any corrosion that they come across to prevent any issues from arising down the road.
Another area that they will check is the actual voltage of the battery. Having a safe and optimal voltage is imperative for all vehicles, especially for those that experience winter climates such as ours. A fully-charged battery usually measure at 12.6 volts or above, and, when it's running, it should reach 13.7 to 14.7 volts. When the weather drops to just five degrees Fahrenheit, your battery's charge is rated at only half of its amp-hour capacity, which can often cause your engine to simply not start. To ensure your battery is properly charged, you can have your battery checked at Pohanka near Bethesda, MD.
Finding a time to come in for this simple service is easy, thanks to our flexible Service Department hours. You can reserve your appointment via our Schedule Service form, by giving us a call, or by stopping in! We at Pohanka are proud to boast a no-appointment-necessary motto, which means you can drop in when it's most convenient for you. And, with our skilled and experienced technicians, you can rest assured that your vehicle is in great hands at each of our service center locations. For any questions, feel free to take advantage of our Ask a Tech form!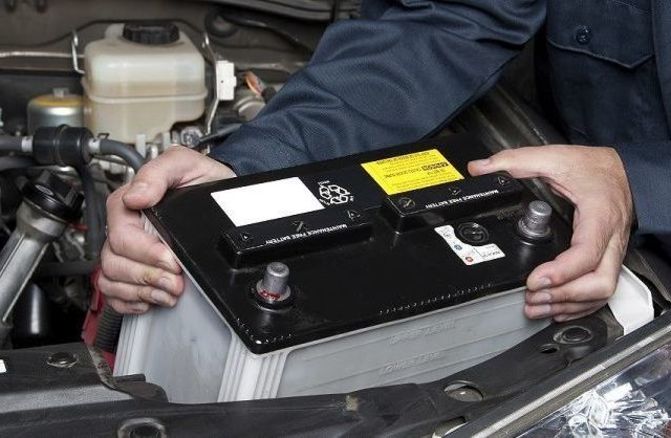 So, when do you know if you need to get your battery checked? As a general rule of thumb, it's always suggested to have it inspected at least twice a year. Once before the winter months set in, and again before summer rolls around. However, if you experience uncommon situations, such as dim lights or a cranking noise when you start the engine, then it's best to bring your vehicle in sooner rather than later. Most batteries last anywhere from three to five years, so if your battery falls within that timeframe, feel free to come on in!
We at Pohanka Auto Group are always more than happy to assist you with any questions or concerns that you may have. For safe and optimal vehicle performance, have your battery checked at Pohanka near Bethesda, MD, today!
Testimonials
GOOGLE
7-5-2020
GOOGLE
7-4-2020
GOOGLE
7-4-2020
GOOGLE
7-4-2020
GOOGLE
7-2-2020
GOOGLE
7-2-2020
GOOGLE
7-2-2020
GOOGLE
7-2-2020
GOOGLE
7-1-2020
GOOGLE
7-1-2020
GOOGLE
7-1-2020
GOOGLE
6-30-2020
GOOGLE
6-30-2020
GOOGLE
6-29-2020
GOOGLE
6-29-2020
GOOGLE
6-29-2020
GOOGLE
6-29-2020
GOOGLE
6-27-2020
GOOGLE
6-26-2020
GOOGLE
6-26-2020
GOOGLE
6-25-2020
GOOGLE
6-25-2020
GOOGLE
6-24-2020
GOOGLE
6-24-2020
GOOGLE
6-24-2020
GOOGLE
6-24-2020
GOOGLE
6-24-2020
GOOGLE
6-23-2020
GOOGLE
6-23-2020
GOOGLE
6-22-2020
GOOGLE
6-22-2020
GOOGLE
6-22-2020
GOOGLE
6-22-2020
GOOGLE
6-22-2020
GOOGLE
6-22-2020
GOOGLE
6-21-2020
GOOGLE
6-20-2020
GOOGLE
6-20-2020
GOOGLE
6-19-2020
GOOGLE
6-19-2020
GOOGLE
6-19-2020
GOOGLE
6-19-2020
GOOGLE
6-19-2020
GOOGLE
6-19-2020
GOOGLE
6-18-2020
Read More