Honda Dashboard Warning Light Guide in Fredericksburg, VA

One of the most convenient aspects of driving a modern Honda vehicle is having an advanced computer system keeping an eye on things. That being said, you might find it overwhelming to decipher the various warnings and indicators that flash on your instrumental panel, so Pohanka Automotive Group is here to tell you more about what these lights mean. That way, you can visit our Service Department if something needs our expert assistance.
Green Lights
If you see a green icon on the dash, there's little reason to worry. Essentially, these lights are provided to simply bring your attention to a certain system or feature that's currently in use. This can range from your turn signals and headlights to cruise control and ECON mode, so there's no present danger or issue to be concerned about. Essentially, your Honda is just reminding you that a component is in use to prevent you from leaving it on longer than necessary. That way, you don't accidentally leave your blinker on and confuse drivers behind you!
Yellow Lights
When we move up to yellow icons, the possibility of mechanical issues increases. Although you're not in any immediate danger, an amber-color indicator light generally means that you're due for a specific type of maintenance or that a safety feature has been engaged. For instance, if you're running low on fuel, the corresponding light will switch on to remind you to visit the pump sooner rather than later. Or, if the letters "LKAS" suddenly appear on the dash, this means your Lane Keeping Assist System has been activated. Finally, if you notice a yellow outline of your engine, then your Check Engine Light is trying to tell you something needs attention under the hood. Thankfully, our mechanics can assist.
Red Lights
The direst warnings you'll receive will be in red to highlight the seriousness of the situation. Oftentimes, these are trying to let you know that there's a critical mechanical issue, such as a problem with your battery or low oil pressure. As a result, you'll want to make it a top priority to swing by our service bay and have our technicians check everything out. That being said, red icons can also mean that certain safety measures aren't being followed, including an open door or an unbuckled seatbelt. Of course, if you notice a warning that you don't recognize, make sure you either consult your Owner's Manual or get in touch with a Pohanka dealership.
For further information about this Honda dashboard warning light guide in Fredericksburg, VA, give Pohanka Automotive Group a call at your earliest convenience. Our service staff members are here to assist!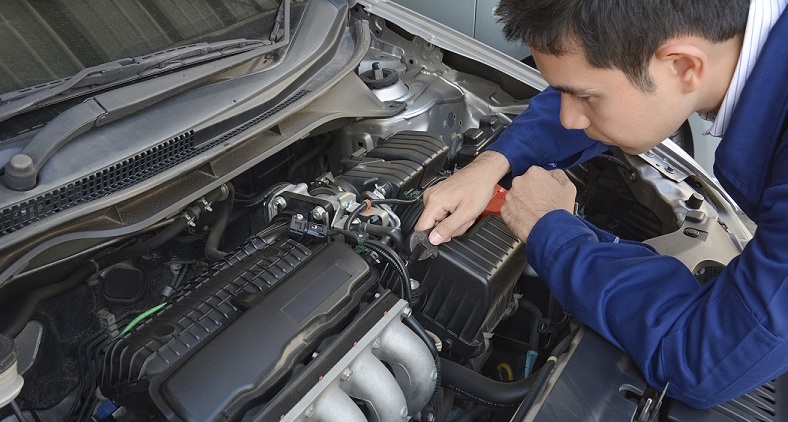 Testimonials
GOOGLE
8-7-2020
GOOGLE
8-6-2020
GOOGLE
8-5-2020
GOOGLE
8-4-2020
GOOGLE
8-4-2020
GOOGLE
8-3-2020
GOOGLE
8-2-2020
GOOGLE
8-1-2020
GOOGLE
7-31-2020
GOOGLE
7-31-2020
GOOGLE
7-31-2020
GOOGLE
7-31-2020
GOOGLE
7-29-2020
GOOGLE
7-29-2020
GOOGLE
7-29-2020
GOOGLE
7-27-2020
GOOGLE
7-27-2020
GOOGLE
7-26-2020
GOOGLE
7-26-2020
GOOGLE
7-25-2020
GOOGLE
7-25-2020
GOOGLE
7-24-2020
GOOGLE
7-23-2020
GOOGLE
7-22-2020
GOOGLE
7-22-2020
GOOGLE
7-22-2020
GOOGLE
7-21-2020
GOOGLE
7-20-2020
GOOGLE
7-18-2020
GOOGLE
7-18-2020
GOOGLE
7-17-2020
GOOGLE
7-15-2020
GOOGLE
7-15-2020
GOOGLE
7-13-2020
GOOGLE
7-13-2020
GOOGLE
7-13-2020
GOOGLE
7-13-2020
GOOGLE
7-13-2020
GOOGLE
7-12-2020
GOOGLE
7-12-2020
GOOGLE
7-11-2020
GOOGLE
7-11-2020
GOOGLE
7-11-2020
GOOGLE
7-11-2020
GOOGLE
7-11-2020
GOOGLE
7-10-2020
Read More