Honda Dealer near Stafford, VA

Sales Hours
| | |
| --- | --- |
| Monday | 9:00 am - 8:00 pm |
| Tuesday | 9:00 am - 8:00 pm |
| Wednesday | 9:00 am - 8:00 pm |
| Thursday | 9:00 am - 8:00 pm |
| Friday | 9:00 am - 8:00 pm |
| Saturday | 9:00 am - 6:00 pm |
| Sunday | Closed |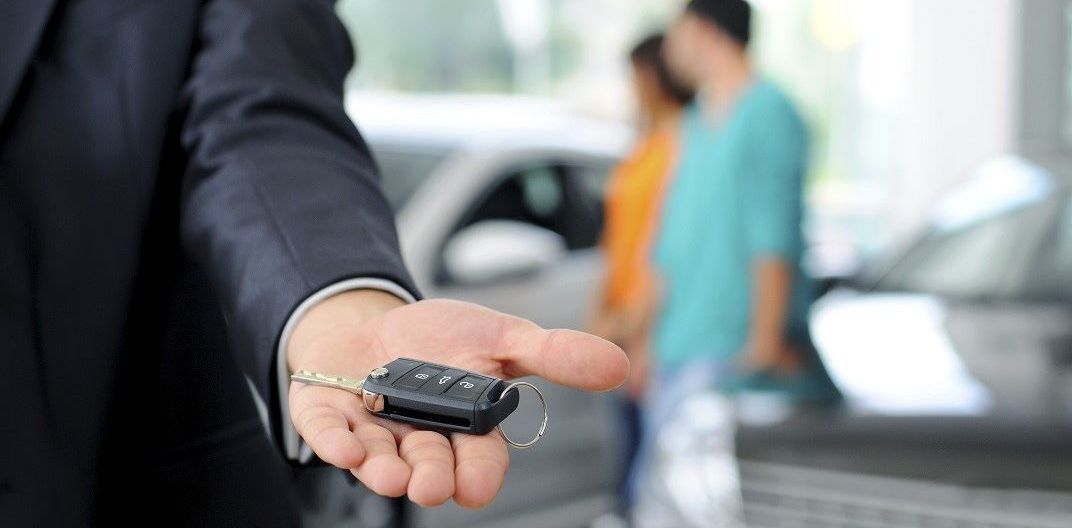 If you're looking for a Honda dealer you can trust, we at Pohanka Automotive Group have several options for you! In business since 1919, we combine our experience in the automotive industry with above-and-beyond customer service and care. But don't just take our word for it, find the location nearest to you and visit us today!
Oftentimes, finding a place to repair your Honda vehicle can seem like as much of a project as buying one. Which is why we are proud to offer a comprehensive Service Center and Parts Department you can depend on. Our certified technicians will identify the problem right away and get it resolved the first time, so you don't have to keep coming back every week. Feel free to ask them any questions you may have, our staff is happy to give suggestions for maintenance timelines, specific products, or even just diagnosing that strange sound you heard while driving. Plus, we often price-match our competition, which means that you don't have to pay more just to get the quality you deserve!
For those who are ready to purchase a new Honda model, use our state-of-art-websites to get the process started. With our inventory sections, you'll be able to narrow down your options amongst our wide selection to find a few vehicles that truly check off all the boxes on your list. You can save time before stopping by to us see by filling out our secure Finance Application and taking advantage of our handy tools, such as the Payment Calculator. And although we don't require you to make an appointment in advance, if you want to reserve a one-on-one meeting with our Finance Department, you can also do so online.
When you come to our Pohanka showroom, you'll be amazed by not only the selection, but also our no-pressure sales environment. We want to help you get behind the wheel in your time, so feel free to take a few models for a test drive, talk about the decision with your family, or just look around. We're confident you won't find a better deal or better assistance anywhere else! Did we mention that we have a vast array of pre-owned vehicles available? Whatever your budget, we have you covered. Plus, many of our dealerships are open seven days a week.
Now is the perfect time to take the next step and visit a Pohanka Honda dealer near Stafford, VA. We at Pohanka Automotive Group look forward to meeting you soon!
Testimonials
GOOGLE
7-4-2020
GOOGLE
7-2-2020
GOOGLE
7-2-2020
GOOGLE
7-2-2020
GOOGLE
7-2-2020
GOOGLE
7-1-2020
GOOGLE
7-1-2020
GOOGLE
7-1-2020
GOOGLE
6-30-2020
GOOGLE
6-30-2020
GOOGLE
6-29-2020
GOOGLE
6-29-2020
GOOGLE
6-29-2020
GOOGLE
6-29-2020
GOOGLE
6-27-2020
GOOGLE
6-26-2020
GOOGLE
6-26-2020
GOOGLE
6-25-2020
GOOGLE
6-25-2020
GOOGLE
6-24-2020
GOOGLE
6-24-2020
GOOGLE
6-24-2020
GOOGLE
6-24-2020
GOOGLE
6-24-2020
GOOGLE
6-23-2020
GOOGLE
6-23-2020
GOOGLE
6-22-2020
GOOGLE
6-22-2020
GOOGLE
6-22-2020
GOOGLE
6-22-2020
GOOGLE
6-22-2020
GOOGLE
6-22-2020
GOOGLE
6-21-2020
GOOGLE
6-20-2020
GOOGLE
6-20-2020
GOOGLE
6-19-2020
GOOGLE
6-19-2020
GOOGLE
6-19-2020
GOOGLE
6-19-2020
GOOGLE
6-19-2020
GOOGLE
6-19-2020
GOOGLE
6-18-2020
GOOGLE
6-18-2020
GOOGLE
6-18-2020
GOOGLE
6-18-2020
Read More