How Do I Sell My Car to a Dealership?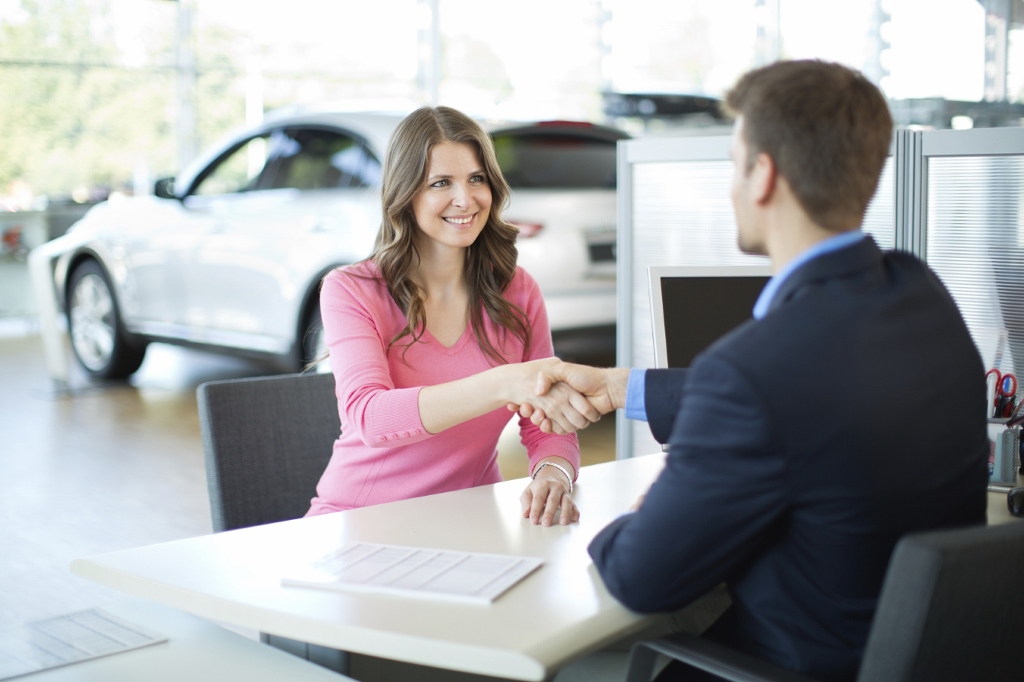 If you're in need of some extra cash and have an unused vehicle taking up precious space in your garage, consider selling to the Pohanka Auto Group! Conducting this type of transaction with such a trustworthy dealership presents a number of benefits, so we're here to inform you of the steps to make it happen. We're confident that before long, you'll be walking away with a smile on your face and money in your pocket!
Prepare Your Vehicle
The first step to complete is preparing your vehicle to be sold. This can be as simple as pulling out the title and service records, or as extensive as a complete interior reconditioning—it's all up to you! Of course, repairing any damaged components and cleaning up the cabin will likely help your car, SUV, minivan, or truck receive its most competitive offer. However, you don't have to spend the money on these tasks if you're simply looking to rid yourself of the vehicle in question. It is wise, though, to get the necessary paperwork in order. Feel free to contact us if you're not sure what you need to bring along.
Unlock Its Value
One item that you definitely won't want to skip is receiving an online appraisal. Instead of having to guess what your ride is worth or wait until you arrive at the dealership, you can tap into our Sell Us Your Vehicle tool for an answer today. After heading over to this resource on our website, you'll be able to input your car's make, model, year, condition, and odometer reading and we'll be in touch with our initial offer! Plus, for your convenience, we even make it possible to include a brief walk-around video or some photos, so our team can accurately assess its overall state.
Sell Your Car Fast
As soon as you're ready, make the trek over to one of our dealerships in the Washington, DC, area, so we can complete the sale and get you the funds you need for that upcoming vacation. An associate from our Finance Department will be there to greet you, so we can examine your vehicle and tell you what it's worth. Once we come to an agreement, it won't take long for us to complete the paperwork and to issue you a check, as we conduct these types of transactions every day. Best of all, we'll buy your car even if you don't buy one of ours!
So, how do I sell my car to a dealership? Hopefully, this brief overview has cleared a few things up! Once you're ready and able, get in touch with Pohanka Auto Group so we can get the process jumpstarted. You'll soon understand why we've been an integral part of our community since 1919!
Testimonials
GOOGLE
7-4-2020
GOOGLE
7-2-2020
GOOGLE
7-2-2020
GOOGLE
7-2-2020
GOOGLE
7-2-2020
GOOGLE
7-1-2020
GOOGLE
7-1-2020
GOOGLE
7-1-2020
GOOGLE
6-30-2020
GOOGLE
6-30-2020
GOOGLE
6-29-2020
GOOGLE
6-29-2020
GOOGLE
6-29-2020
GOOGLE
6-29-2020
GOOGLE
6-27-2020
GOOGLE
6-26-2020
GOOGLE
6-26-2020
GOOGLE
6-25-2020
GOOGLE
6-25-2020
GOOGLE
6-24-2020
GOOGLE
6-24-2020
GOOGLE
6-24-2020
GOOGLE
6-24-2020
GOOGLE
6-24-2020
GOOGLE
6-23-2020
GOOGLE
6-23-2020
GOOGLE
6-22-2020
GOOGLE
6-22-2020
GOOGLE
6-22-2020
GOOGLE
6-22-2020
GOOGLE
6-22-2020
GOOGLE
6-22-2020
GOOGLE
6-21-2020
GOOGLE
6-20-2020
GOOGLE
6-20-2020
GOOGLE
6-19-2020
GOOGLE
6-19-2020
GOOGLE
6-19-2020
GOOGLE
6-19-2020
GOOGLE
6-19-2020
GOOGLE
6-19-2020
GOOGLE
6-18-2020
GOOGLE
6-18-2020
GOOGLE
6-18-2020
GOOGLE
6-18-2020
Read More