Lexus Dealer near Rockville, MD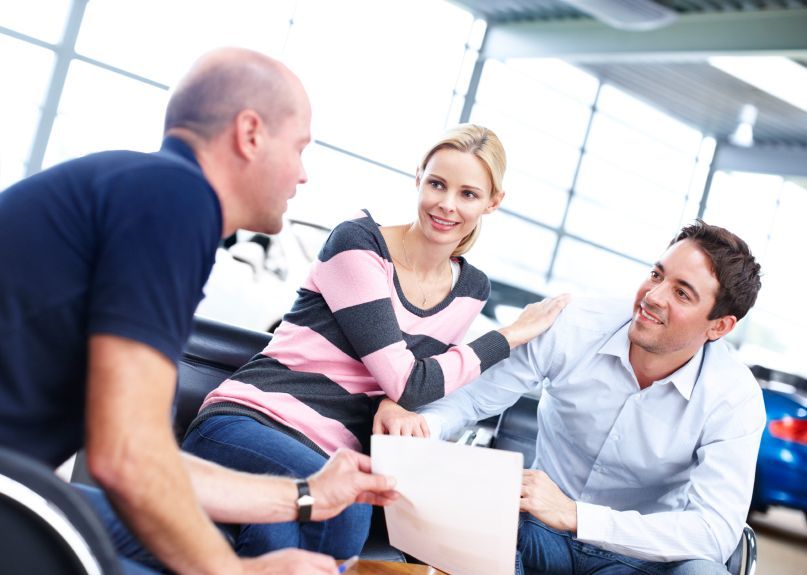 Here at Pohanka Automotive Group, we pride ourselves on our extraordinary service, wide-ranging inventory, and friendly environment. When it comes to your automotive needs, there is nowhere better to visit than our team here at your local Lexus dealer. See us today for the firsthand experience that you deserve!
Whether you're in the market for a new sedan, SUV, coupe, or hybrid, we are sure to have a Lexus model that will spark your interest. Depending on your preference, you can choose to come take a look at our inventory in person or view our stock of new and pre-owned vehicles online. When you dive into our inventory search tool on our site, you'll have access to customize your search to fit your requirements. If it's a specific year, model, price range, color, or body style you're looking for, you can narrow your results to adhere to your specific preferences!
If you're in need of financial assistance with your vehicle purchase, we have got you covered! The staff in our Finance Department here at Pohanka take their jobs very seriously and is eager to create you a loan that meets your every need. We will work with you one-on-one to address any concerns and answer any questions that you may have. Thanks to our comprehensive website, you can get the process started all on your own. Begin by filling out our secure Finance Application, while also taking a look at our Payment Calculator tool to gauge where your credit lies.
Sales Hours
703.592.4979
| | |
| --- | --- |
| Monday | 9:00 am - 9:00 pm |
| Tuesday | 9:00 am - 9:00 pm |
| Wednesday | 9:00 am - 9:00 pm |
| Thursday | 9:00 am - 9:00 pm |
| Friday | 9:00 am - 9:00 pm |
| Saturday | 9:00 am - 6:00 pm |
| Sunday | 11:00 am - 4:00 pm |
Part of indulging in a vehicle all your own is making sure that it stays in pristine condition. Thanks to our Service Department, you will have all of your maintenance needs met with a close attention to detail. Our knowledgeable technicians are skilled and experienced in working with all types of models, so you can be confident that you will be taken care of. Whether you are in need of a major repair or a quick service, like an oil change or wiper blade replacement, our mechanics will get the job done as quickly and efficiently as possible. For your utmost convenience, you can schedule an appointment right here on our site. From our quality parts to our expert technicians, we are the place to go when you need something taken care of.
Our team at Pohanka Automotive Group looks forward to your visit, no matter the instance! Whether you need a new-to-you vehicle, or are looking to get your tires rotated, we are the Lexus dealer near Rockville, MD, that will take care of you from top to bottom!
Testimonials
GOOGLE
7-5-2020
GOOGLE
7-4-2020
GOOGLE
7-4-2020
GOOGLE
7-4-2020
GOOGLE
7-2-2020
GOOGLE
7-2-2020
GOOGLE
7-2-2020
GOOGLE
7-2-2020
GOOGLE
7-1-2020
GOOGLE
7-1-2020
GOOGLE
7-1-2020
GOOGLE
6-30-2020
GOOGLE
6-30-2020
GOOGLE
6-29-2020
GOOGLE
6-29-2020
GOOGLE
6-29-2020
GOOGLE
6-29-2020
GOOGLE
6-27-2020
GOOGLE
6-26-2020
GOOGLE
6-26-2020
GOOGLE
6-25-2020
GOOGLE
6-25-2020
GOOGLE
6-24-2020
GOOGLE
6-24-2020
GOOGLE
6-24-2020
GOOGLE
6-24-2020
GOOGLE
6-24-2020
GOOGLE
6-23-2020
GOOGLE
6-23-2020
GOOGLE
6-22-2020
GOOGLE
6-22-2020
GOOGLE
6-22-2020
GOOGLE
6-22-2020
GOOGLE
6-22-2020
GOOGLE
6-22-2020
GOOGLE
6-21-2020
GOOGLE
6-20-2020
GOOGLE
6-20-2020
GOOGLE
6-19-2020
GOOGLE
6-19-2020
GOOGLE
6-19-2020
GOOGLE
6-19-2020
GOOGLE
6-19-2020
GOOGLE
6-19-2020
GOOGLE
6-18-2020
Read More