Nissan Dealer near Falls Church, VA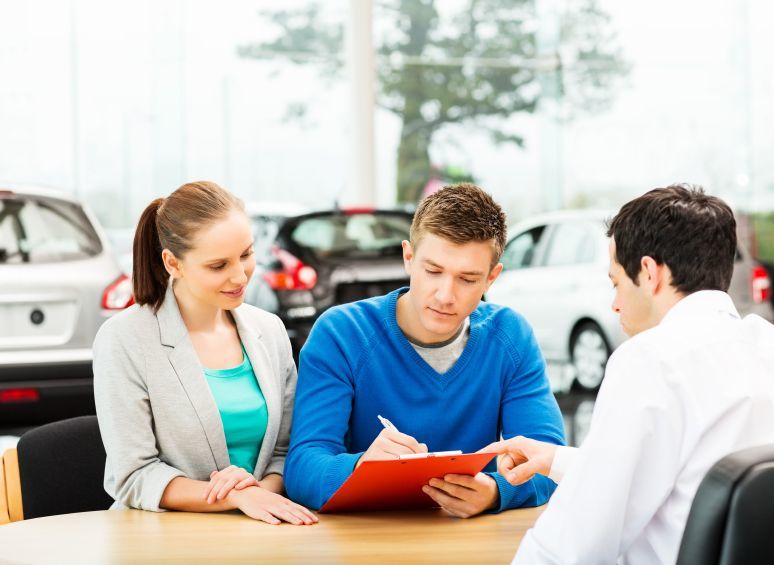 Sales Hours
866.547.4990
| | |
| --- | --- |
| Monday | 9:00 am - 8:00 pm |
| Tuesday | 9:00 am - 8:00 pm |
| Wednesday | 9:00 am - 8:00 pm |
| Thursday | 9:00 am - 8:00 pm |
| Friday | 9:00 am - 8:00 pm |
| Saturday | 9:00 am - 6:00 pm |
| Sunday | Closed |
As your premier Nissan dealer, Pohanka Automotive Group is an exceptional place to turn to for all of your vehicular needs. From our broad inventory to our loyal Finance Department, we have all of the resources you need for a rewarding experience. Get in touch with us today to take a test drive and learn more about our numerous offerings.
Here at Pohanka, we understand that your spending point plays a major role in purchasing your new or used vehicle. Thanks to our top-notch Finance Department, you'll be able to take home one of our Nissan models at a price that you can afford. We have competitive financing and leasing offers, both of which can be customized to suit your needs. From our Payment Calculator to our Finance Application, you can get the process started on your very own via our convenient tools found right here online. Be sure to check out our incentives, too, as they can help diminish the overall cost of your purchase.
Once you've gotten your finances taken care of, you can start looking for your new ride. Our inventory is stocked with an assortment of models, so you're bound to find your ideal vehicle. For your utmost convenience, we display our new and used driving options right here on our site, allowing you to browse without having to leave the comfort of your own home. Whether you're choosing to buy new or pre-owned, you'll be able to tailor your search to meet your specific needs. On the left-hand side of the inventory page, feel free to utilize the panel of categories to alter your search results, which includes selections for body style, year, color, and even seating capacity.
After you're brought to the results page, you'll have several different options to explore. For starters, you'll be able to peruse interior and exterior photos of each model and even read through what features are offered, such as the engine type and tech amenities. If you're looking for something specific, you can receive more info by just clicking the Request Information button. Once you do that, all you have to do is fill out the form, send it in, and one of our associates will get in touch to discuss your interest. You can even send the vehicle's details to your mobile device, so you have everything right at your fingertips. If you want to contribute your current ride to the cost of the one you are looking at, utilize our Value Trade-in tool to get a little more insight.
Come visit your friendly Nissan dealer near Falls Church, VA, to indulge in the various vehicles and services we have to offer. We are always more than happy to assist in any way we can, and we look forward to your business here at Pohanka Automotive Group!
Testimonials
GOOGLE
7-9-2020
GOOGLE
7-9-2020
GOOGLE
7-8-2020
GOOGLE
7-8-2020
GOOGLE
7-8-2020
GOOGLE
7-5-2020
GOOGLE
7-4-2020
GOOGLE
7-4-2020
GOOGLE
7-4-2020
GOOGLE
7-2-2020
GOOGLE
7-2-2020
GOOGLE
7-2-2020
GOOGLE
7-2-2020
GOOGLE
7-1-2020
GOOGLE
7-1-2020
GOOGLE
7-1-2020
GOOGLE
6-30-2020
GOOGLE
6-30-2020
GOOGLE
6-29-2020
GOOGLE
6-29-2020
GOOGLE
6-29-2020
GOOGLE
6-29-2020
GOOGLE
6-27-2020
GOOGLE
6-26-2020
GOOGLE
6-26-2020
GOOGLE
6-25-2020
GOOGLE
6-25-2020
GOOGLE
6-24-2020
GOOGLE
6-24-2020
GOOGLE
6-24-2020
GOOGLE
6-24-2020
GOOGLE
6-24-2020
GOOGLE
6-23-2020
GOOGLE
6-23-2020
GOOGLE
6-22-2020
GOOGLE
6-22-2020
GOOGLE
6-22-2020
GOOGLE
6-22-2020
GOOGLE
6-22-2020
GOOGLE
6-22-2020
GOOGLE
6-21-2020
GOOGLE
6-20-2020
GOOGLE
6-20-2020
GOOGLE
6-19-2020
GOOGLE
6-19-2020
GOOGLE
6-19-2020
Read More