Trade-In Values in Chantilly, VA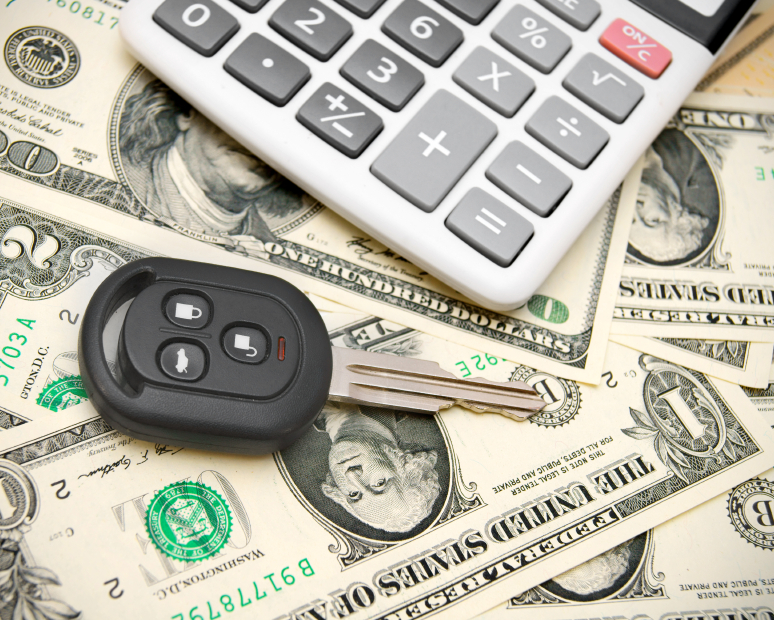 Do you need some cash towards your next vehicle purchase? If so, we at Pohanka Automotive Group invite you to sell your old vehicle to us. We are always looking to expand our used inventory and are ready to give you a great offer and take your car off of your hands. That way, you can get the cash you need while freeing up some space in your garage for your new vehicle. Talk about killing two birds with one stone! Pay us a visit at one of our many locations to learn more about trade-in values near you!
Grab a pen, paper, and your camera or phone and head outside to gather some information about your car. In order to value your trade-in, you'll need the vehicle's mileage, which can be found in the odometer, and the VIN number, which is located on the bottom corner of the driver's side windshield. The VIN is 17 characters long consisting of letters and numbers and is used as a way to identify specific information about your vehicle, almost like a finger print or social security number. While you're outside, snap some interior and exterior photos of your vehicle to submit in the Value Trade-In form. This step is optional, but it allows you to get a more accurate estimate of what your vehicle is worth. Enter this information, along with your vehicle's year, make, model, trim, and style. Finally, tell us what condition your vehicle is in and hit the submit button!
If you're satisfied with our offer, bring your car into one of our Pohanka Automotive Group locations to make the trade. While you're here, feel free to browse our expansive inventory of new and pre-owned vehicles. We have hundreds upon hundreds of vehicles at your disposal, and we have ongoing financing and leasing specials to help you get behind the wheel at an affordable rate. If you are considering financing your next purchase, feel free to fill out our online Finance Application here on our website. Your information will remain completely secure and this will help you save time when you come in.
Learn about trade-in values in Chantilly, VA, here at Pohanka Automotive Group. We love to see our customers leave happy, so give us the opportunity to show you what customer service means to us! To get in touch, use our contact form or give us a call. Our staff can't wait to assist you!
Testimonials
GOOGLE
7-9-2020
GOOGLE
7-9-2020
GOOGLE
7-8-2020
GOOGLE
7-8-2020
GOOGLE
7-8-2020
GOOGLE
7-5-2020
GOOGLE
7-4-2020
GOOGLE
7-4-2020
GOOGLE
7-4-2020
GOOGLE
7-2-2020
GOOGLE
7-2-2020
GOOGLE
7-2-2020
GOOGLE
7-2-2020
GOOGLE
7-1-2020
GOOGLE
7-1-2020
GOOGLE
7-1-2020
GOOGLE
6-30-2020
GOOGLE
6-30-2020
GOOGLE
6-29-2020
GOOGLE
6-29-2020
GOOGLE
6-29-2020
GOOGLE
6-29-2020
GOOGLE
6-27-2020
GOOGLE
6-26-2020
GOOGLE
6-26-2020
GOOGLE
6-25-2020
GOOGLE
6-25-2020
GOOGLE
6-24-2020
GOOGLE
6-24-2020
GOOGLE
6-24-2020
GOOGLE
6-24-2020
GOOGLE
6-24-2020
GOOGLE
6-23-2020
GOOGLE
6-23-2020
GOOGLE
6-22-2020
GOOGLE
6-22-2020
GOOGLE
6-22-2020
GOOGLE
6-22-2020
GOOGLE
6-22-2020
GOOGLE
6-22-2020
GOOGLE
6-21-2020
GOOGLE
6-20-2020
GOOGLE
6-20-2020
GOOGLE
6-19-2020
GOOGLE
6-19-2020
GOOGLE
6-19-2020
Read More