What Are My Lease End Options?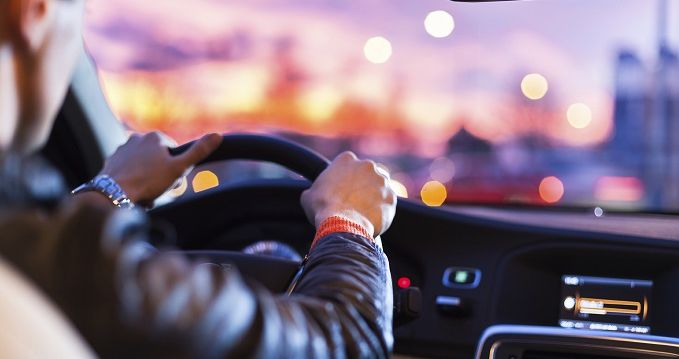 Given the increasing popularity of leasing, most consumers are at least somewhat familiar with this alternative way to get behind the wheel of a brand-new vehicle. However, aside from the fact that these are shorter contracts with a lower monthly payment, most people don't know much else, especially what their lease end options are. For this reason, the staff members at Pohanka Auto Group wish to bring our valued clients up to speed with the choices at their disposal!
Lease Again!
Naturally, when your current lease ends, you're free to simply start a new lease. When you choose this route, you'll have to also decide if you'd like to experience what the newest iteration of the vehicle you just leased has to offer, or try out something completely different. For instance, if your family expanded since you began your last lease, you might want to upgrade from a sedan to an SUV. Or, maybe you have a longer commute and need a more fuel-efficient ride. You'll also be able to adjust your mileage limit and term length at this point, so your contract continues to work with your needs.
Buy Your Current Car
Of course, after driving around in the vehicle of your dreams for two to four years, it's not too surprising that some motorists can't help but fall in love. Thankfully, the end of your lease doesn't have to mean saying goodbye forever! Instead, you have the option to purchase your leased car, truck, or SUV for an amount that reflects what you've already paid. Plus, if you still need to finance the balance, our team will be there to craft a loan that won't place a burden on your budget. Don't hesitate to contact us if you have any questions in the meantime.
Walk Away
Although we hope you'll continue to work with us, we understand that leasing isn't always for everyone. Whether you found the mileage allotment to be too restrictive or just wish to finance the purchase of a different set of wheels entirely, we'll gladly help you close out your contract so you can move on to other avenues. Just bring the vehicle over to us and we'll take care of the rest! If you're indeed seeking a new ride, feel free to browse our showroom or walk around our lot to start researching your next potential model. As always, we'll be here to assist however we can.
If you've been asking yourself, "What are my lease end options?", then we hope that this brief overview has provided the answers! Get the full story by visiting Pohanka Auto Group today during our convenient business hours.
Testimonials
GOOGLE
7-9-2020
GOOGLE
7-9-2020
GOOGLE
7-8-2020
GOOGLE
7-8-2020
GOOGLE
7-8-2020
GOOGLE
7-5-2020
GOOGLE
7-4-2020
GOOGLE
7-4-2020
GOOGLE
7-4-2020
GOOGLE
7-2-2020
GOOGLE
7-2-2020
GOOGLE
7-2-2020
GOOGLE
7-2-2020
GOOGLE
7-1-2020
GOOGLE
7-1-2020
GOOGLE
7-1-2020
GOOGLE
6-30-2020
GOOGLE
6-30-2020
GOOGLE
6-29-2020
GOOGLE
6-29-2020
GOOGLE
6-29-2020
GOOGLE
6-29-2020
GOOGLE
6-27-2020
GOOGLE
6-26-2020
GOOGLE
6-26-2020
GOOGLE
6-25-2020
GOOGLE
6-25-2020
GOOGLE
6-24-2020
GOOGLE
6-24-2020
GOOGLE
6-24-2020
GOOGLE
6-24-2020
GOOGLE
6-24-2020
GOOGLE
6-23-2020
GOOGLE
6-23-2020
GOOGLE
6-22-2020
GOOGLE
6-22-2020
GOOGLE
6-22-2020
GOOGLE
6-22-2020
GOOGLE
6-22-2020
GOOGLE
6-22-2020
GOOGLE
6-21-2020
GOOGLE
6-20-2020
GOOGLE
6-20-2020
GOOGLE
6-19-2020
GOOGLE
6-19-2020
GOOGLE
6-19-2020
Read More